Building on Success
UCISA and its wide community of practitioners continues to collaborate, network, and share inspirational thinking, practices, and procedures so that we can all learn more, advance faster and be more effective. We have grown our membership and made it easier for people to engage with us through an expanded events programme and our digital platforms.
Increasingly our collective expertise is sought out by Government departments, suppliers, stakeholder bodies and representative groups, who recognise that our ability to work proactively, swiftly and efficiently makes us a powerful and effective partner - the expert voice.
Our new five-year plan 'Building on Success' 2022 – 2027 shows how we are going to deliver increased value and emphasises what unites our sector (Higher Education, Further Education and private universities) and our commitment to represent our members with authority and authenticity. It is also about enhancing our connections and building strategic partnerships with government and sector bodies, to amplify the power of our collective voice – moving further and faster to meet member needs at both an individual and institutional level.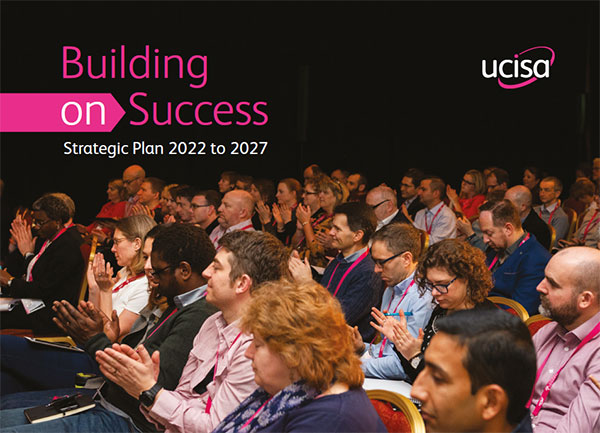 (Click to download)