21 September 2023 - EUNIS congress 2023 – Day 1
This year's EUNIS congress focussed on digital transformation: the challenges and opportunities ahead. Taking place at the University of Vigo in Spain over 200 delegates from across Europe enjoyed three days of interesting talks and workshops.
Julie Voce (City, University of London) and Melanie Barrand (University of Leeds) are members of the UCISA Digital Education Group and were funded by UCISA and EUNIS to attend the congress to present the findings of the 2022 UCISA Technology Enhanced Learning survey.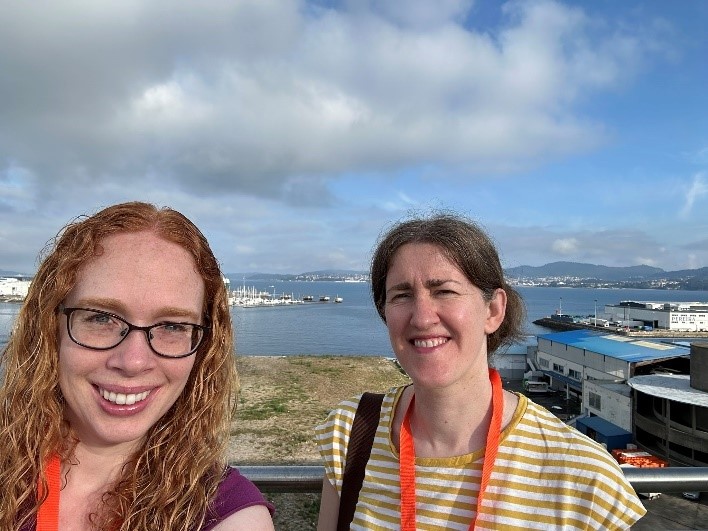 Julie Voce and Melanie Barrand
In the first of two blog posts, we present our highlights from Day 1 of the congress.
Keynote: Governance and IT systems for European University alliances
In the opening keynote, Nuno Escudeiro from the Polytechnic Institute of Porto (Portugal) introduced the European Universities initiative, which started in 2018 and now has 44 alliances involving 340 higher education institutions in Europe. He focussed on one alliance that his institution is part of called ATHENA (Advanced Technology Higher Education Network Alliance) which is composed of nine medium sized universities with 166k students and 15k staff in total. Key areas of collaboration for the alliance include the following areas and as a result of this work, the level of student mobility (enabling students to access learning beyond their own geographical border) has increased.
Joint courses & COIL - taught by professors across the alliance.
ATHENA talks - every Friday 4-5pm a talk from an expert on research or higher education.
ESN ATHENA - Erasmus Students Network.
Competence clusters & micro-credentials - clusters of agreed skills and competence units that can contribute to a degree. The units have been verified to meet the same learning outcomes so students can choose a module from any university, thus providing a more student-centred approach to learning. To facilitate this, a common infrastructure has been established including connected virtual learning environments (VLEs), virtual classrooms and multimedia labs. Classes are taught in hybrid spaces to enable remote participants to join on-campus classes.
Research and Development– the alliance share research interests and resources, e.g., laser lab in Greece is now open for members of the alliance.
Artificial Intelligence in HE 1: impact on learning and teaching
Next up was a panel session chaired by Sarah Knight from Jisc with panellists Gill Ferrell from 1EdTech, Sue Attewell from Jisc and Lisa Gray from PebblePad. Sue opened the session with a presentation about Jisc's work to support the sector with responding to generative AI, such as the pilot of Graide to assist marking, production of a generative AI primer, gathering student perspectives, sector level advice for senior managers, advice for assessment and briefing notes for institutions with advice from students. Jisc have identified three approaches across the sector: avoid, outrun or embrace – Jisc recommending embracing and adapting.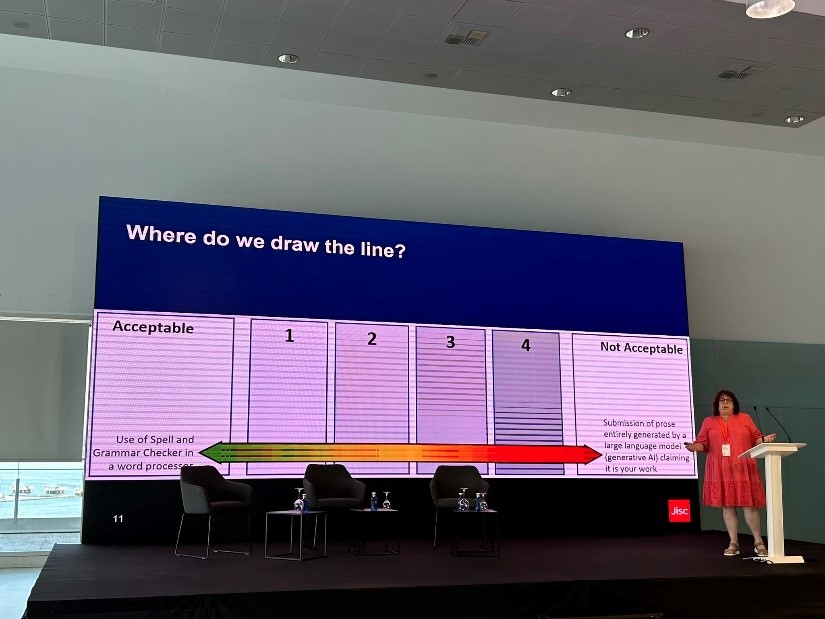 Sue Attewell (Jisc) presenting Jisc's work in the area of AI
The panel then discussed the following areas:
Ethics of AI– concerns included a lack of effective governance around ethical impact of these tools, and that whilst the tools are open and free, we don't fully understand exactly how they work nor what data they have been trained on, challenges with equity of access (due to free and paid for versions), issues of sustainability, and concerns about human capital used in creating the large datasets.
Role of assessment- the panel suggested that traditional assessment practices are not effective nor representative of how learners will be assessed throughout their careers. Whilst the pandemic saw a lot of change and more inclusive and authentic approaches, e.g., open book exams, the rise in AI has caused many to consider reverting back to invigilated exams. It was suggested that we need to reposition away from artifact-based assessment (e.g. essays) and to move to assessments that process the learning as it happens, perhaps through a portfolio approach. We also need to enable a greater dialogue around assessment and to focus on meaningful, authentic tasks. Considering co-creation, we should be giving students ownership of the process with an example from Edinburgh cited with student-led, students developed assessments.
Positives of AI – The panel noted that AI could be beneficial for wellbeing and student support, as it was noted that students sometimes find it easier to ask a chatbot for help, rather than talk to a human being. AI can also reduce time for academics by generating question banks and to identify skills gained from a curriculum and describe them in different ways.
Critical digital and information literacies– these literacies should be built into our learning outcomes and the panel suggested that there is a need to develop skills to design correct prompts for AI which will require critical thinking and critical reasoning skills.
Student perspectives on AI< - Sue reported back on findings from the recent Jisc focus groups noting that international students are using AI to better understand the materials they receive from the institutions. However, students are not currently receiving guidance on which AI tools to use and are very concerned about ethical aspects of AI.
Digital Credentials<>
The Digital Credentials session featured presentations from Nadža Milanović, University of Zagreb (Croatia), Anne Kathrine Haugen, Sikt (Norway) and Alexander Knoth, Deloitte/DAAD (Germany). Presentations were focussed on putting systems and infrastructure in place to provide secure storage for qualifications/digital credentials information, whilst making them easily accessible to key stakeholders. Xavi Araci from 1EdTech presented on the increase in use of open badges and their plans for their products and how they fit in the digital credential ecosystem.
Digital Maturity
In the first of two presentations, Sarah Knight introduced Jisc's work in this area starting with the Digital Strategies in UK HE report and the framework for digital transformation in higher education. She noted that we need to think about what digital transformation means to us; that it's not just something for the Chief Information Officer (CIO) and requires investment and support at a Senior level. The Jisc framework can help to spark conversations across different business functions.
In the second presentation, Pekka Kähkipuro from Tampere University (Finland) described the challenges of digital transformation such as treating digital transformation as a one-time project, managing tools with traditional IT governance, expecting IT organisation to be digital by nature and bypassing customer views. He suggested that five areas needed to be addressed to achieve digital change: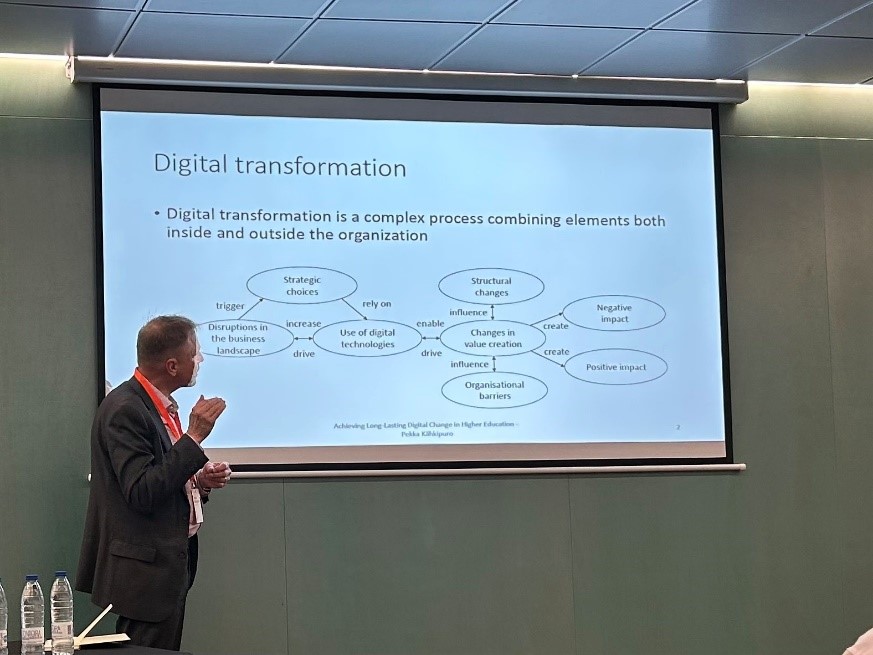 Pekka Kähkipuro presenting about digital transformation
Strategy - Digital needs to be in main strategy with digital first approach.
Value creation – use a customer first principle and, in the case of HE, focus on the students not the academics. Sometimes we need to push improvements even if they create friction as it's necessary to make the change happen.
Role of IT – IT departments need to be close to the business and to build bridges between technology and processes. This includes making IT more visible to end users, enabling IT to support users to be more effective and ensuring IT staff have the required skills.
Structure - Structure and mindsets need to change - IT departments need to lead and we need to move from a project to a product mindset.
Culture and skills – need to improve the following areas: being customer focussed, digital first approach, calculated risk-taking & agility, open innovation, breaking silos, putting data at the core.
The day ended with a tour of the Cíes Islands, an archipelago in the Atlantic Islands of Galicia National Park.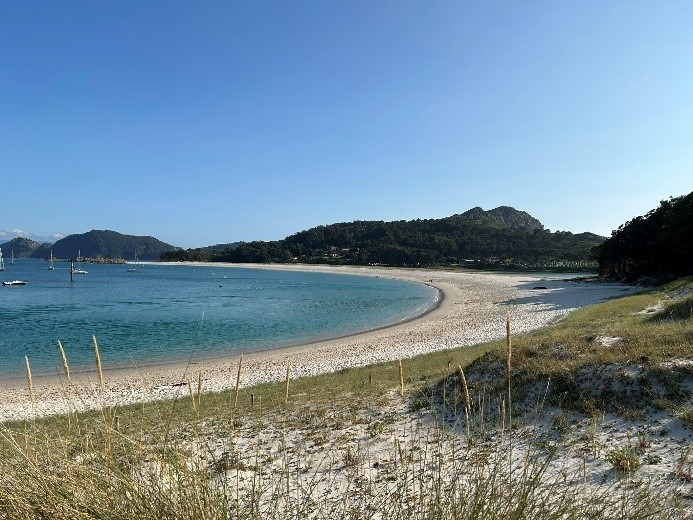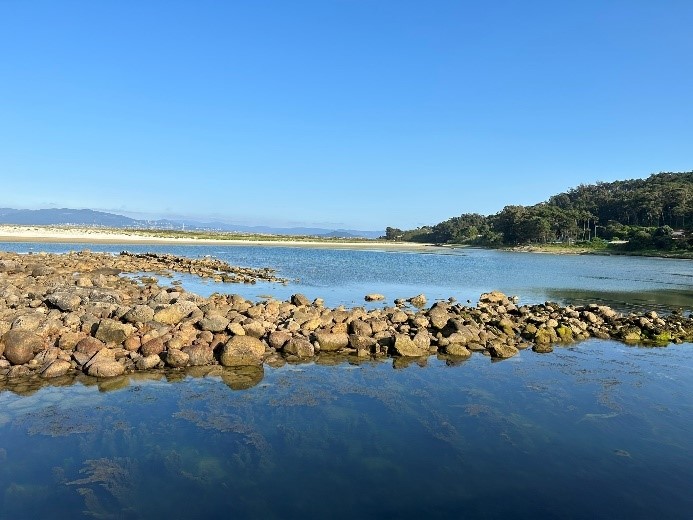 Copies of all presentations are available from the EUNIS congress schedule.