16 September 2019 - The benefits of using 360 degree/VR in teaching and learning
Media and Learning Video in Higher Education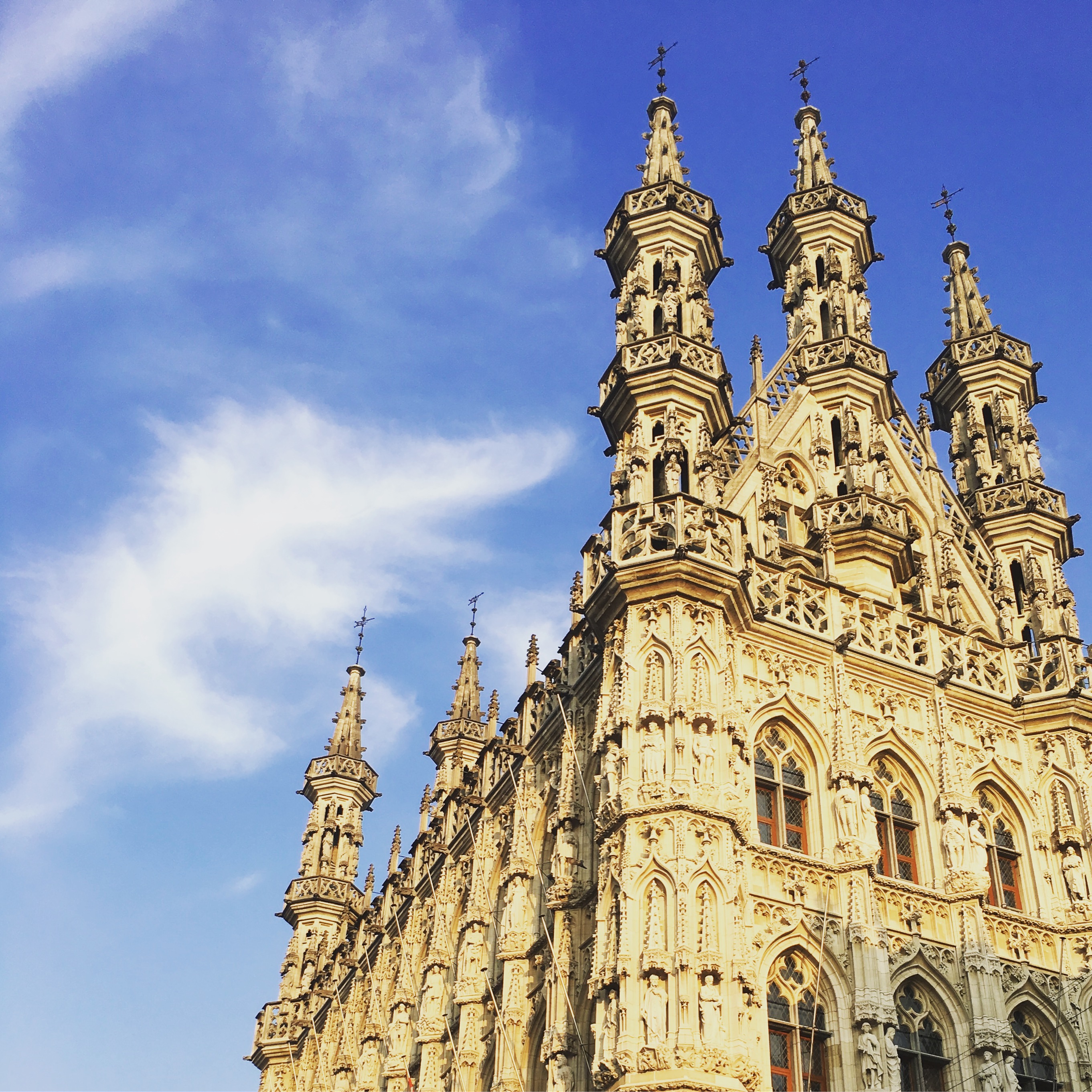 Having been fortunate enough to have been awarded a ucisa bursary, I was delighted to attend Media and Learning: Video in Higher Education in Leuven, Belgium. My role as a Specialist Media Support Officer at London Metropolitan University is directly associated to the creation of video content to support teaching and learning and this was therefore, an event that would benefit me greatly.

The conference was held at Stuk – House for Dance, Image and Sound and also gave attendees the opportunity to visit the beautiful City Hall of Leuven during the MEDEA Awards Ceremony.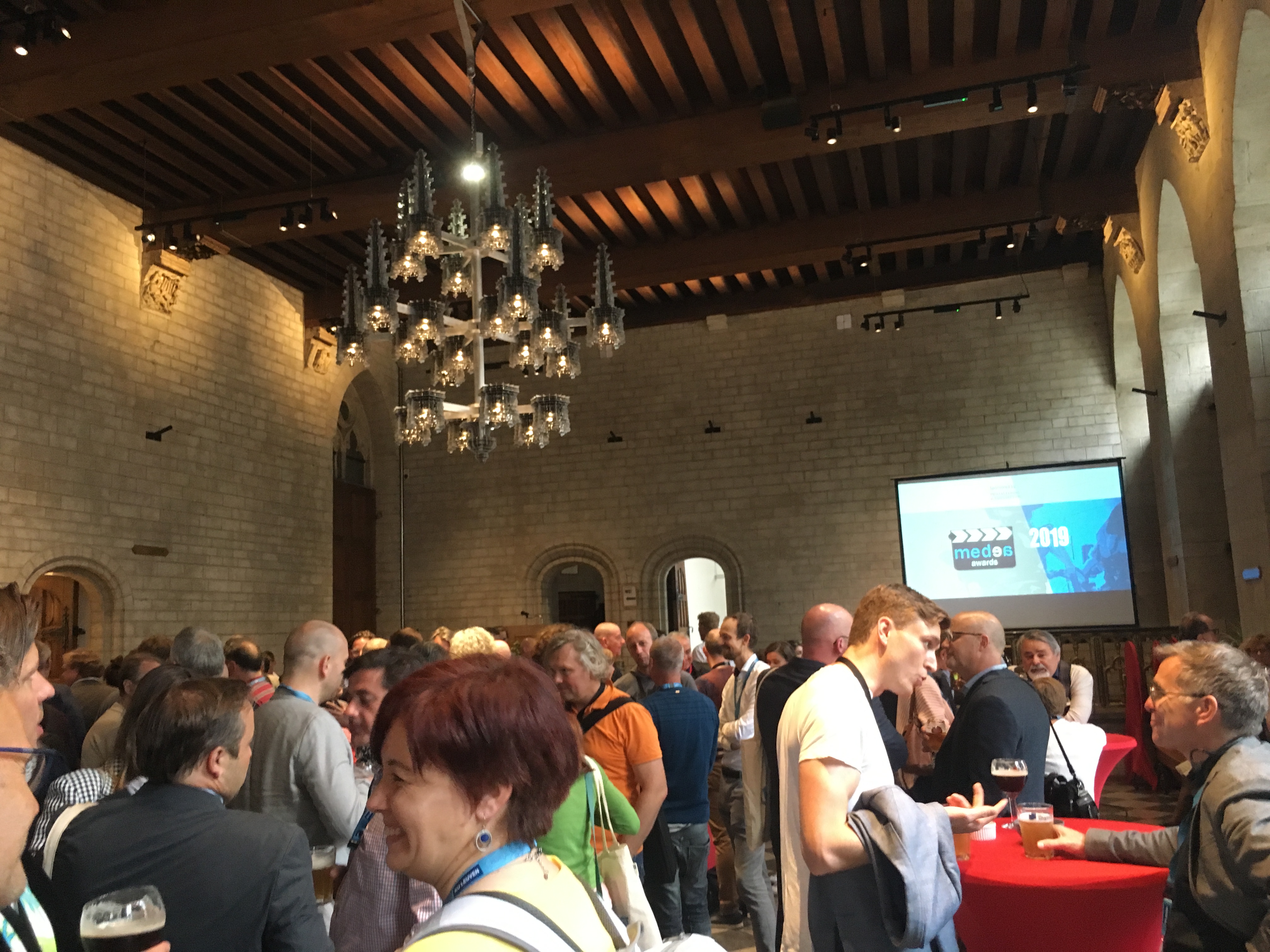 My primary reason for applying to attend this particular conference was due to the strong focus on 360°/VR video production – an area that has recently become a primary focus for me in my current role at London Metropolitan University.

Matt Gilooly's presentation on 'Using immersive video to enhance simulated practice for health and social care students' was an interesting case study as it echoes something that we are currently implementing at London Metropolitan University. It was fascinating to see how creative technologies had been employed by Matt at the University of Derby to offer students an immersive learning space that can often be challenging to replicate in traditional teaching settings.

There were many other interesting sessions that explored the use of 360°/VR and also AR to benefit the teaching and learning process and it was great to see how other institutions had been effectively making use of this technology. The benefits were clearly conveyed through engaging discussions and this was refreshing to see as I look to take many aspects of this great practice and employ it in my own institution. At the same time, it was important to hear that these innovative technologies must be used appropriately in order to achieve good results for academics and students. Andreas Hebbel-Seeger's statement that "360°/VR and AR is not an alternative, but an extension of the potential of video in teaching, learning and research" was one that resonated with me in particular.

Since returning from the conference, I have presented many of my findings to academics during our annual Teaching and Learning Conference. As a result of this, there has been a significant interest in the use of 360°/VR video content to support the teaching and learning process. This has been great to see and I am currently working on a number of projects within the Human Sciences school that are designed to train students in specialist equipment and also introduce them to professional working scenarios. I hope to share this content with the ucisa community once completed and also provide a detailed overview of how these resources have supported students.

Having attended the conference, initially due to my interest in 360°/VR video production, there was another session that really stood out for me and that was Mike Wald's presentation on 'Accessible learning with video'. As a trained filmmaker, it is often easy to forget about accessibility issues when producing content and it was refreshing to see some great examples of how Mike has tackled this at the University of Southampton. Witnessing Mike's automatic speech recognition solution for lecture videos, Synote – reminded me of the importance of ensuring that all video content is accessible to all. Upon returning to London, I have worked with other staff within the IT department to come up with a simple and easy automated captioning service for all future video content.

The Media and Learning Conference was an excellent event and one that I would recommend to other ucisa members. I am looking forward to attending the event again in the future as the program was rich with content and has had a great impact in the way that I now approach my video productions within higher education.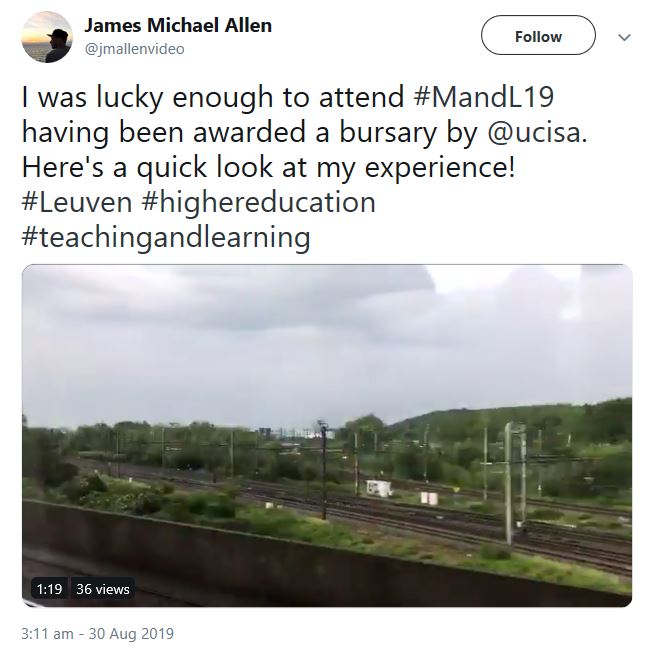 To see my short film of my experience, click here: