07 October 2019 - Bursary winner inspired by EUNIS 2019's Campus for the Future
EUNIS 2019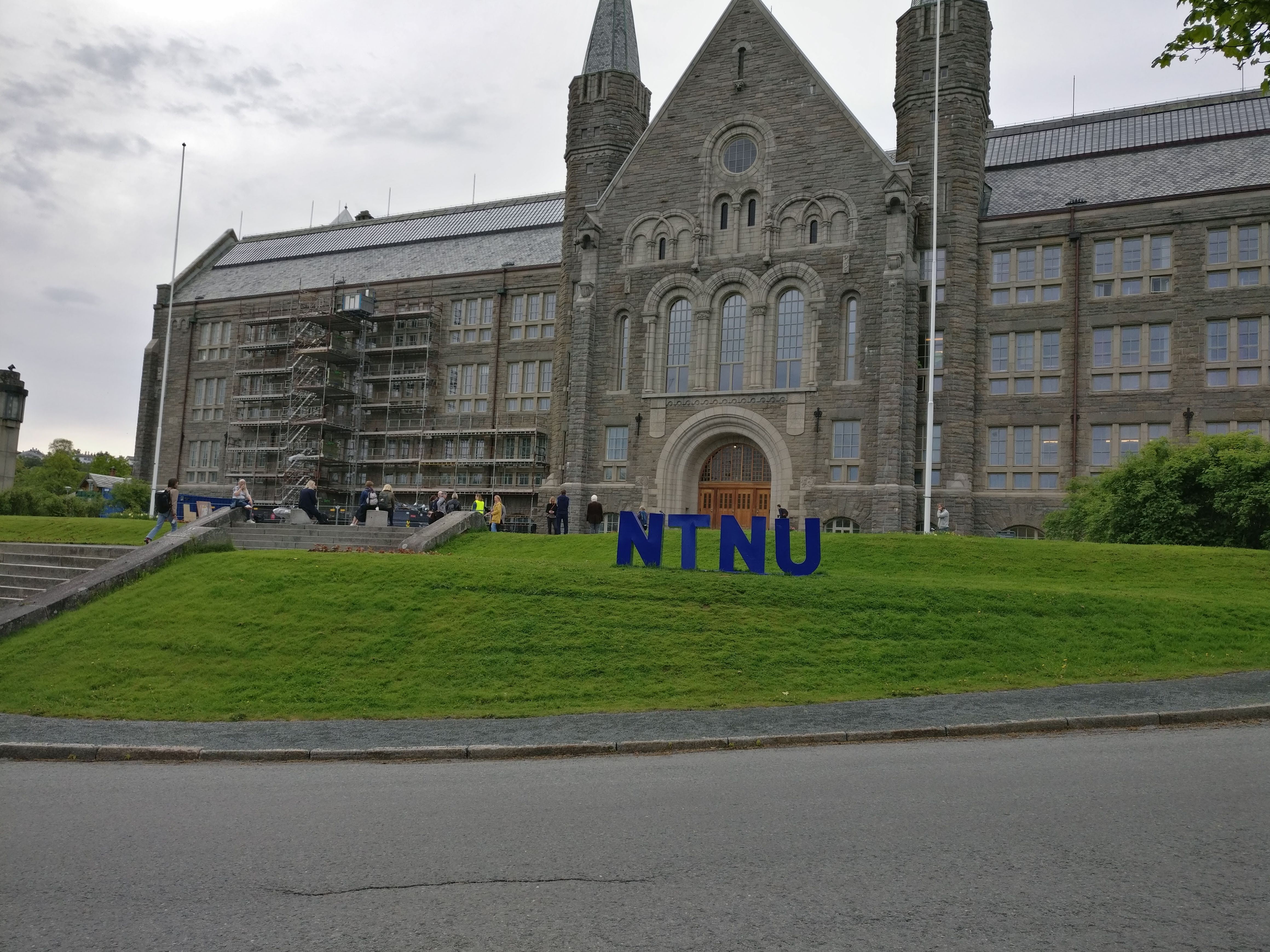 In early 2019, through the ucisa mailing list, some colleagues and I became aware of the ucisa bursary. Agreeing that it was a great opportunity, we applied for some conferences that looked interesting and relevant to our roles. A few weeks later, I was lucky enough to hear news that I was one of the successful applicants, enabling me to attend the EUNIS annual congress hosted by NTNU in Trondheim, Norway.

EUNIS, the European University Information Systems organisation, brings together individuals, departments, organisations and alliances involved in Higher Education IT across Europe.

This year's congress theme was "Campus for the Future". Through my work as IT Business Partner for Estates at the University of Birmingham, I've been involved in a number of discussions about the growing importance of data – for making decisions about the future of campus, for improving the experience of our students and staff, and for optimising the performance of our rooms and buildings. This all links to the "Intelligent Campus" initiative, which is a hot topic at several institutions including Birmingham, and was closely aligned to the congress theme.

After hastily arranging travel, I made sure to contact groups with an interest in the topics being discussed at EUNIS including Jisc's Intelligent Campus group and the ucisa SSG group. It was great to receive several responses from colleagues across the country with questions and insight to share, which helped me to select from the different tracks, themes and sessions offered at the conference.

Through the contacts I made both prior to and during the conference, I have expanded my network and found a number of like-minded colleagues working on similar challenges. Being relatively new to the sector, they are proving valuable to building my knowledge of HE, and my understanding of the challenges facing our institutions. I've also built an understanding of the many sector communities, groups and sub-groups in existence; these are a huge benefit to working in the education industry, and through attending EUNIS I've met a number of people across these groups which have been useful for continuing conversation and progressing common topics.

It has been three months since the conference, and because of the breadth of topics covered at EUNIS, I am still finding opportunities to share my learnings with colleagues across the sector. There were three major topics of relevance for which I produced blog posts and other materials: the Intelligent Campus; digital exams; and modern learning spaces.

The knowledge and research shared by Professor Alexandra den Heijer of TU Delft in her keynote lecture opened my eyes to the breadth of smart or intelligent campus initiatives that already exist across Europe. With my peers across the university, we have looked in more detail at a number of these to develop our thinking. I've also shared some of the information with the related Jisc project to help with the sector-level work taking place.

At Birmingham, in some cases, sharing the conference output has helped me to avoid duplicating effort where things have been previously tried and tested by other universities, and in others it has helped me to shape plans and strategies for future initiatives as part of working groups and project teams.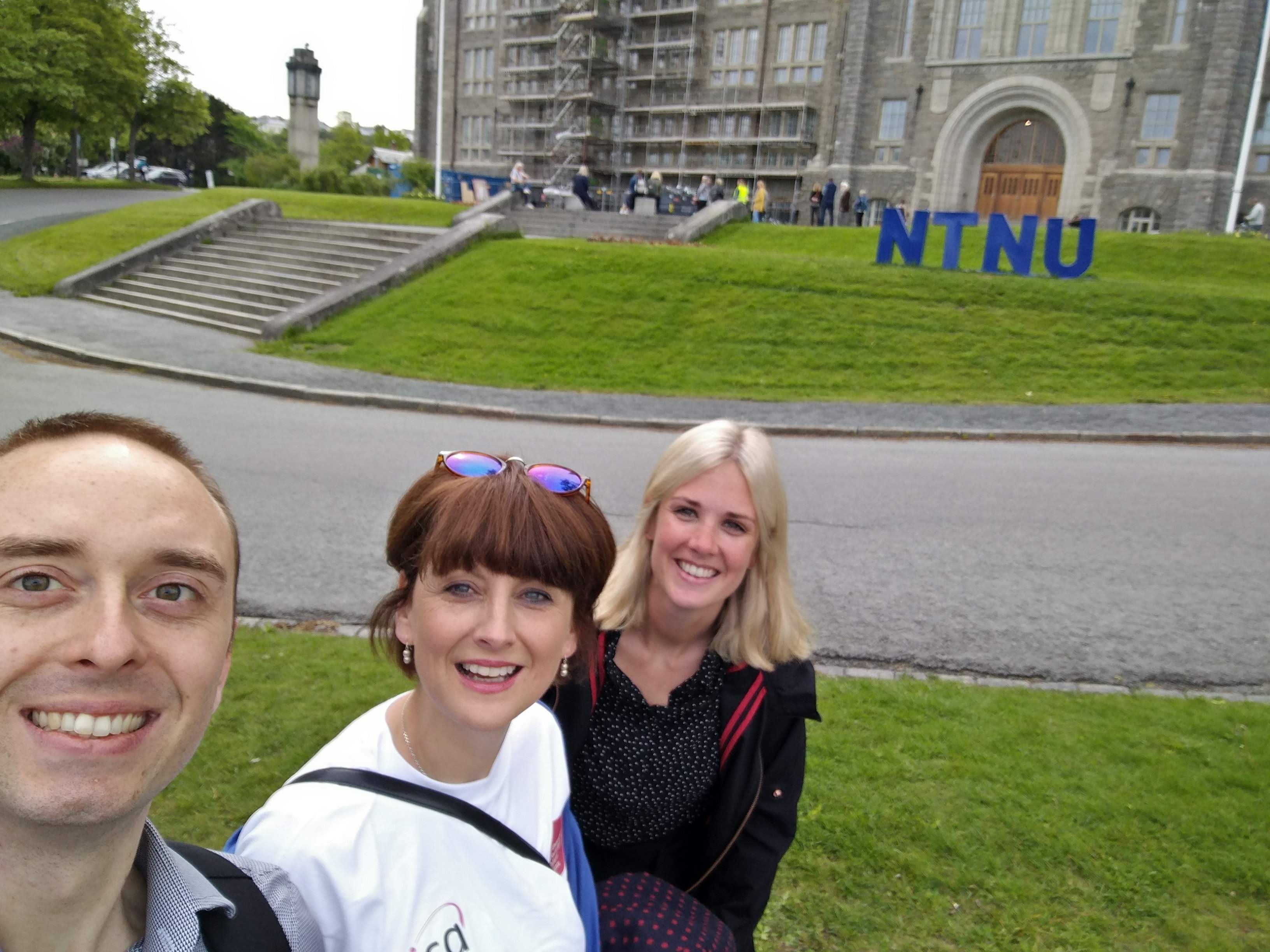 2019 bursary recipients Sam Harrow, Elizabeth Griffiths (University of South Wales) and Samantha Chester (Loughborough University)
With my other bursary-winning colleagues, we've taken the opportunity to share the positive news and drive an awareness of ucisa and the bursary scheme; I hope that next year, this will encourage further applications and I will proactively communicate to raise awareness.

I would not have been able to attend EUNIS without the ucisa bursary, and so I am very grateful to ucisa for the opportunity. Personally I feel I have benefitted greatly from attending, and will continue to share information and my learnings both at Birmingham and with colleagues across the sector.