Booking Closed
Primary Sponsor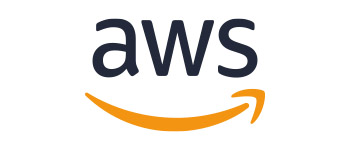 Date
28 October 2020
29 October 2020
30 October 2020
31 October 2020
01 November 2020
02 November 2020
03 November 2020
Book Before
04 November 2020
About the Event
Infrastructure in a world of Digital Transformation: Nirvana or Neverland?
We invite you to join us at this year's Digital Infrastructure Group virtual conference ' DIG20 Infrastructure in a world of Digital Transformation: Nirvana or Neverland?'
The conference has been reshaped so that we can still bring you the same number of great sessions but will now be delivered virtually over the course of four on 28th and 29th October and 3rd and 4th November.
Digital Transformation, and the integration of digital technology across all aspects of our institutions to bring business value, is something that is certainly a hot topic across the sector. What does Digital Transformation mean for those of us responsible for designing, implementing and managing IT infrastructure and networks? How do we ensure that our infrastructures are a cornerstone of Digital Transformation and demonstrate the true value of IT to the business?
Whether it is enabling business agility, facilitating employee mobility, supporting the implementation of IoT, or looking further ahead at technologies such as Artificial Intelligence and 5G, we are in the unique position to help our Universities and Colleges to achieve Digital Transformation and realise the value of doing so.

DIG20 is for those who both implement and manage IT infrastructures & networks, as well as technology leaders. The programme will feature a great mix of sector-led presentations, interactive sessions, business showcases and insightful keynotes. As ever DIG20 will offer excellent peer networking opportunities, something that we know delegates to previous IG conferences very much value.

We look forward to seeing you at DIG20!


Other Info
ucisa Group
Digital Infrastructure Group
Event Schedule
Wednesday
Thursday
Tuesday
Wednesday