Booking Closed
Primary Sponsor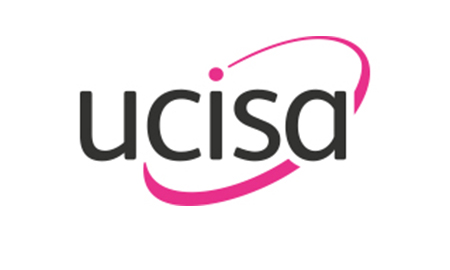 Date
24 November 2020
25 November 2020
26 November 2020
Book Before
26 November 2020
About the Event
Student Multi-Experience: re-imagining mobile enabled services in HE
Multi Experience means Multi technology and Multi-Collaboration:
Are you really ready for a University App?
Apps are only a window to an increasing array of new collaborative and multi-platform tools and services. Integrating these seamlessly to provide stylish, secure, high-performance, real time, on the go experiences is the real challenge.
Can mobile technology really drive flexibility and functionality AND still preserve the essence of higher education?
Imagination is a key aspect; Much of what we need to be ready for has not happened yet. Planning and supporting emerging Pedagogy for online learning, blended learning, recorded/live/face to face teaching, has never been more challenging (and exciting). HE must now provide multiple student experiences and that requires facilitating and supporting multiple user journeys in an ever-changing environment. As associated services become increasingly 'on demand'- this raises significant challenges for institutions to keep pace, while also preserving the benefits of more traditional teaching and learning experiences.
These 3 sessions will explore and invite continuous debate around the topic of a mobile enabled student experience:
Multi-experience means Multi-collaboration:
Are you really ready for a University student App? Suitable audience would be senior managers, directors or digital managers.
Multi-experience means Multi-technology
University of Strathclyde share their experiences with collaborative tools, student co-creation, security, integrations, store management and authentication. Suitable audience would include, operational staff. developers and/or IT teams.
Multi-experience needs a Community of Practice:
Sharing and collaboration for those engaged in the delivery of student mobile developments and the multiple technologies and systems that feed them. Suitable for all.
Each session will earn 1 hour CPD accreditation.
Speakers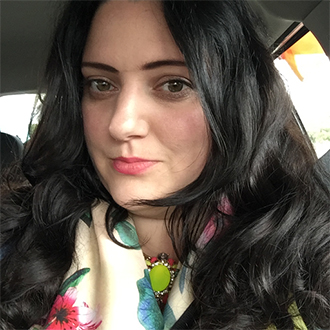 Donna Brawley
Collaboration Services Manager
University of Strathclyde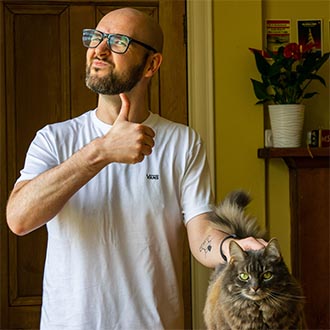 Chris Wilson
Front End Designer and Developer
University of Strathclyde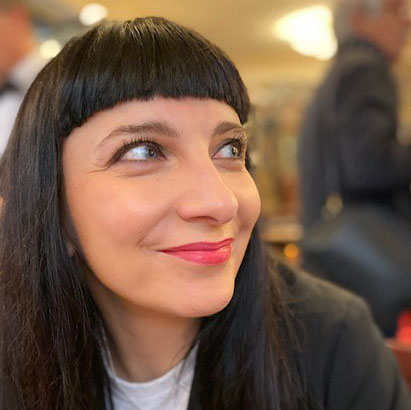 Hazel Reeves
Business Analyst
University of Strathclyde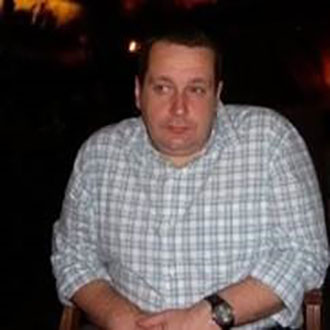 Campbell Jamieson
Learning Spaces Manager
University of Strathclyde

Luca Filippi
Former Project Assisant
More Info
Over the course of ten weeks during the summer vacation period, Luca supported the StrathReps project as part of his student placement within the Collaboration Services team. Bringing together his experiences as a student, an academic representative, and a students' union team member, Luca worked to ensure that student voices were raised in the project. Luca is currently working for Surrey and Sussex NHS Healthcare Trust as an Assistant Librarian, having recently completed his MSc in information and library studies. He also holds a BA in history with international relations, and is an active member of CILIPS.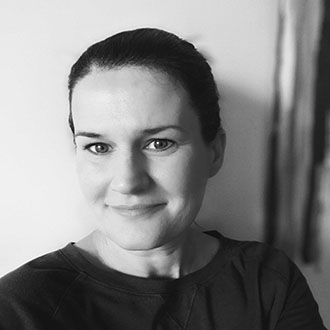 Natalie Hugo
Business Analyst
University of Strathclyde
More Info
Natalie is a Business Analyst in the Collaboration Services team, working with projects and services across the University in areas such as timetabling, registration, assessment management and the Strathclyde Mobile App. She has a particular interest in stakeholder relationships and building sustainable partnerships. Natalie is an Agile Prince 2 Practitioner and has worked in higher education for eight years, after more than six years working in primary education.
Willian MacLeod
Senior Cybersecurity Specialist
University of Strathclyde
More Info
William MacLeod is the Senior Cybersecurity Specialist at the University of Strathclyde. He advises on security and risk and leads the cybersecurity team, that won the 2019 Scottish Cyber Team of the Year award. William's varied career includes time as a developer for financial services, an infrastructure engineer, a technical director for an IBM business partner and a Cyber Essential auditor. William has been recognised with multiple awards, including those from Microsoft, IBM and the British Computer Society. An active member in the community, William often talks at industry and sector events where his varied background provides unique insights.
Event Schedule
Tuesday
Wednesday
Thursday