Booking Open
Primary Sponsor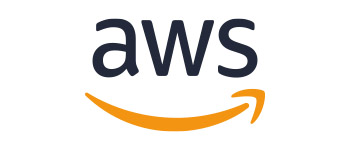 About the Event
The HE and FE Sectors continue to operate in what is undoubtedly one of the most challenging periods of sustained change in their histories. As a result, the need to seek out best practice from both within and outside our sector in order to ensure we have the agility and creativity needed to meet the challenges our institutions face, has never been greater.
Building on the success of ucisa 2019, we are therefore pleased to announce that the theme for ucisa 2020 will be "Inside Out, Outside In" – focusing on inspiring and enabling outstanding leadership in IT.

The conference will explore best practice themes from the Inside Out by looking at sector exemplars to provide guidance and inspiration by exploring how best to develop, and support our existing workforce to improve capacity, effectiveness and deliver an excellent student experience. The Outside In conference strand will seek out best practice from organisations and exemplars from outside the sector, focusing on how technological innovations and strategic & operational models identified can be effective within an educational context, ensuring we remain open/ opening our minds to new ideas and opportunities.

This year we will be bringing the Student Voice to our Leadership Conference with a number of short sessions from students, demonstrating first- hand the transformational impact of higher education.

We will again be hosting the largest supplier exhibition for our sector, building in greater levels of interactivity and more opportunities to get to know some of the exhibitors and suppliers. Perhaps most importantly our Leadership Conference will continue to provide the best possible opportunity for peer to peer interaction, conversation and inspiration with expanded and improved opportunities for you to network with colleagues.

We encourage CIOs and IT Directors to bring their senior teams along to explore how they might do things differently in a rapidly changing digital world and how they can support and develop the workforce of the future.

Speakers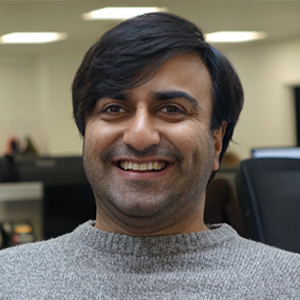 Adi Latif
Accessibility and Usability Consultant
AbilityNet

Nicky Moffat
CBE, Speaker, Leadership Development Consultant, Executive Coach
Closing speaker
Motivational Speaker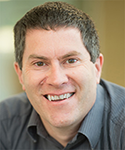 Chris Dixon
Head, IT Partnering and Innovation
Lancaster University

Abdi Hassan
MA in IT Management, Sheffield Hallam University
More Info
Abdi's talk will focus on his journey to the IT industry through education. Failing at school and college level, he secured a university place in UCAS clearing at 2013. HE graduated with a BSc Honours Degree in Business Information Technology with a Sandwich year from Leeds Beckett University and is currently completing a Masters Degree in IT Management at Sheffield Hallam University. However the journey was difficult along the way - from going through clearing to failing numerous times in his undergraduate studies, to finding a placement year, whilst dealing and overcoming his studies with multiple disabilities during his time in higher education.

Penny Hindle
Recent graduate and software developer at X-Lab.
More Info
After studying Maths and Computing at A-Level, Penny went on to study Computer Science with Industrial Placement at the University of Leeds in 2015. Having taken a traditional route into tech, she has dedicated a lot of free time to encouraging those who may not have taken the same route to pursue a career in tech, through organisations such as Code First: Girls and STEM ambassadors. Her talk will be on her experiences as woman in a male dominated degree subject, and the importance of relatable role models.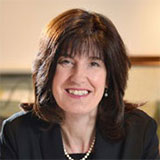 Deborah Green
CEO
ucisa
More Info
Deborah joined ucisa as CEO in May of this year, bringing with her a wealth of marketing and Higher Education experience, most recently as Director of Student Recruitment at the University of Hull following five years as Chief Executive of Marketing Leeds and 5 years at Leeds Beckett University, where she was a member of the Executive Board. She is no stranger to leading member organisations, having lead the Law Society's regional team earlier in her career, supporting 14,500 solicitors in Yorkshire and the North East and introducing a wealth of new initiatives and services, resulting in her receiving the Yorkshire Enterprise Award and being recognised as Yorkshire Lawyer of the year in 2007 for her services to the profession.

Sally Bogg
Head of Service Management
Leeds Beckett University
More Info
A motivated and adaptable ITSM professional, Sally has worked in Higher Education IT for over 12 years and has experience of developing and delivering high quality sector leading support services and creating respected, high performing and award winning teams. FDM Everywoman, Team Leader of the Year Award 2019 and Women in IT Business Role Model of the Year 2018, Sally is passionate supporter of the enhancement and empowerment of women in tech and is well known across the ITSM, Higher Education and Service Desk Industry. Having dropped out of school after becoming pregnant at the age of 17, Sally returned to education as a mature student from Leeds Beckett in 2006 with a degree in computing. Since then she has gone on to forge a successful career in ITSM and is currently working as Head of Service Management at Leeds Beckett University. In this session Sally will share her career journey and provide insights into some of the challenges she has overcome as well as her top tips for successful leadership.
Exhibitor Information
ucisa Group
ucisa Board of Trustees
Leadership Council
Event Schedule
Wednesday
Thursday
Friday