10 June 2019 - ucisa appoints new CEO
The ucisa Board of Trustees is pleased to announce the appointment of Deborah Green to the new role of Chief Executive.

Although a Solicitor by profession and recognised as Yorkshire Lawyer of the Year in 2007, Deborah has a wealth of marketing and Higher Education experience, most recently as Director of Student Recruitment at the University of Hull following five years as Chief Executive of Marketing Leeds and 5 years at Leeds Beckett University, where she was a member of the Executive Board as Director of Marketing and Corporate Communications. During her time there, Deborah led a major brand repositioning exercise, as well as one of the biggest communications programmes in Leeds Beckett's history, in preparation for the university's name change from Leeds Metropolitan University to Leeds Beckett in September 2014. Deborah revolutionised the university's approach to recruitment and the enquirer and applicant experience, introducing an ambitious digital marketing strategy, procuring and implementing a new CMS and launching a completely new website, thereby transforming the University's digital presence and reach and building a multi award winning team in the process.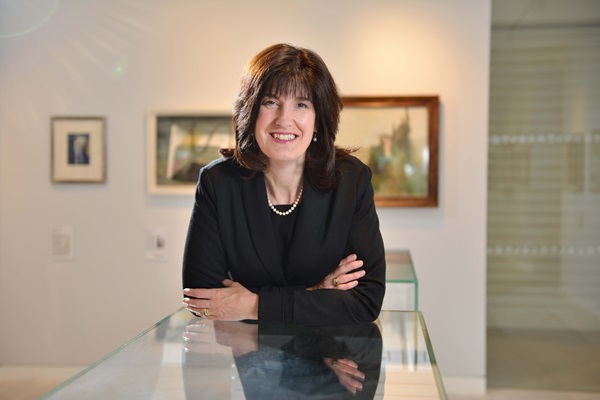 Deborah is a Fellow of the Chartered Institute of Marketing, a Fellow of the Higher Education Academy and was made a Doctor of Laws by the Russian Academy of Justice for her work supporting the introduction of a new tier of judges into the Russian Judicial System.

She has extensive lobbying experience, spearheading a successful legal sector bid to establish an Administrative Court in Leeds and at one time leading 9 delegations to Parliament and a lobbying visit to the European Parliament each year. Internationally she led two of the largest business delegations ever to leave the UK.

Speaking of the appointment, the Chair of ucisa, Drew Cook said "We are delighted to welcome Deborah to ucisa and to the new role of Chief Executive .We look forward to working with her and believe she will make a significant contribution to ensuring that the momentum achieved to date in delivering ucisa's strategic plan is built upon in order to realise our vision of drawing together and promoting the expertise of our members who are leading and supporting digital transformation and services in education institutions."

On taking up her role, Deborah commented "It is clear that the sector is looking to its CIOs and the teams they lead to provide solutions to some of the most complex issues in the sector. The need for ucisa to play its key role in supporting, informing and empowering its members has therefore never been greater. The strategic plan clearly demonstrates ucisa's ambition in this regard. I am delighted to be joining ucisa at this exciting point in its history and look forward to playing my part in turning that ambition into reality."