30 August 2019 - Sharing the challenges of open scholarship in the THE
FORCE2018: Post-conference reflections
Attending FORCE2018 last year, courtesy of a ucisa bursary, helped me articulate some of the problems facing the research community today and gave me a chance to learn how others across the globe respond to similar challenges to those we face here in higher education in the UK. I left feeling invigorated and more equipped than when I arrived to discuss some of these topics at LSHTM, where I work. In the month following my return, I fed back key points from discussions and talks to my department, the Library Archives Service, sharing the resources I had discovered for their reference. I shared with team members whose specialisms overlapped with the presentations' themes on GitHub, Open Workflows, Data Sharing, Wittgenstein, Get the Research and Tenure Documents. This opened up conversations around shared areas of interest, allowing me to learn more about the knowledge base, roles and concerns of my colleagues.
I was able to have and reflect on some great conversations with others who I would otherwise not have met, for instance, from the World Bank Group, whose Open Access repository I learned about at the event. I also had a memorable discussion with an ambassador from the Directory of Open Access Journals (DOAJ) concerning appropriate licences to encourage for our School's Open Access Publishing Policy. Through presenting my poster amongst other information professionals, I was given the opportunity to learn about new initiatives, such as from ORCID's Alice Meadows, who had shared news of the upcoming project concerning ORCIDS for Humanities researchers which I learned about in greater detail from Josh Brown's presentation Identifying and Understanding Practitioners and Their Outputs at a great JISC event 'Capturing practice research: improving visibility and searchability' on 15th March 2019 in London. I also attended more events in London, such as the Better Science through Better Data event organised by Springer Nature and the Wellcome Trust (you can follow some of the discussions on Twitter #scidata18) at the Natural History Museum in November, which I reflected on in relation to FORCE here. Concerning the benefits of my attendance for the Higher Education Community, I was afforded an invaluable opportunity to follow the development of new initiatives, like 'Get the Research', which Jason Priem delivered an engaging overview of with his presentation, and which was made live in beta version in last month.
Since returning from Montreal, I've felt empowered to raise the profile of DORA amongst colleagues across LSHTM, discussing what our commitment to the cause means for publishing research. For instance, I participated in a discussion of this with fellow students on the programme for the Postgraduate Certificate in Learning and Teaching (PGCILT) that I have been pursuing. This led to me circulating my ucisa blog as a follow up measure, which I hope might have given researchers pointers to relevant sources to find out more about the topic and made people aware they could approach us for advice concerning moving away from an ingrained reliance on metrics like impact factors. This is one example of how I have felt more confident in my ability to convey my expertise to researchers and worked to foster a feeling amongst staff that our team can be approached with any questions. Overall, my attendance helped encourage me to further my career, which I am committing to by keeping abreast of the current debates and issues concerning open scholarship and striving to achieve accreditation in recognition of some of the work that I currently do, such as via my recent Associate Fellowship accreditation from the Higher Education Academy for my work teaching researchers about open access. I have also felt more confident contributing my ideas surrounding the development of policies, most notably Plan S. Recently, I wrote these thoughts up in a piece - 'More clarity is needed over hybrid journals' Plan S compliance' - for the Times Higher Education.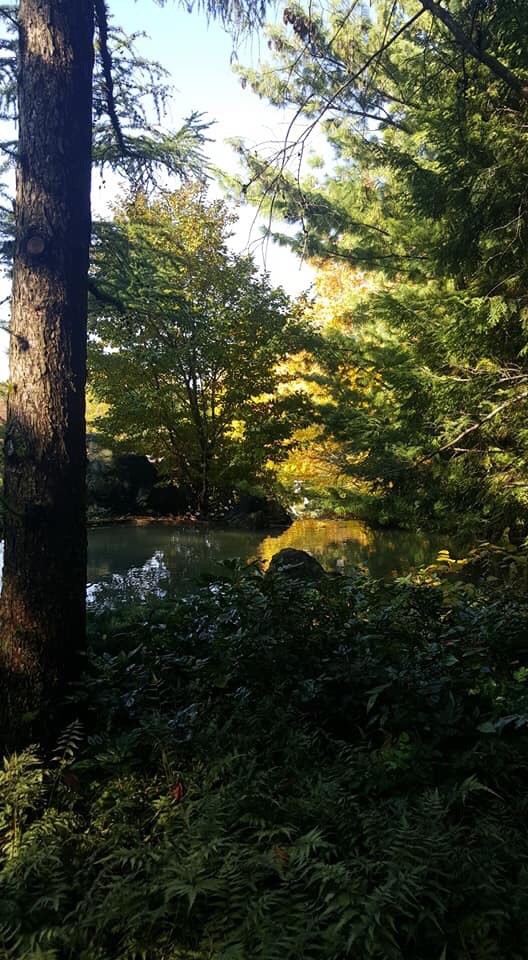 On a more personal note, I thoroughly enjoyed recovering from jetlag in the natural surroundings of Montreal's Botanical Garden. Here, I saw the Peace Bell in the Japanese Garden, which is central to an annual ceremony commemorating those who lost their lives when the atomic bomb was dropped on Hiroshima, Montreal's sister city. I also loved following a guided walk through 'Leonard Cohen's Montreal', narrated by Martha Wainwright, and wish to return one day and include a visit to the Notre-Dame-de-Bonsecours Chapel, highlighted in the late singer's words in Suzanne: 'And the sun pours down like honey on Our Lady of the Harbour', as well as to indulge in some more poutine, and visit Biodôme de Montréal, which was sadly closed during my visit.
I would wholeheartedly encourage anyone considering applying to the ucisa staff bursary scheme as, several months on, I am still enjoying the benefits of being invested in through this program.