DIG22: SurvivabilITy and SustainabilITy
Primary Sponsor
Date
11 October 2022
12 October 2022
Book Before
23 September 2022
Map
The Hilton Newcastle Gateshead
About the Event
DIG22: SustainabilITy and SurvivabiITy
This year's Digital Infrastructure Group (DIG) conference, 'SustainabilITy and SurvivabiITty', will be in held in Newcastle Gateshead from 11th - 12th October. It will be the first DIG face to face event in two years and we are looking forward to seeing you all there!
SurvivabilITy will discuss how in the current climate of cyber-attacks directly targeting education. We plan for the worst and hope for the best. We will explore how we should be looking at our entire IT infrastructure to make sure we have the smallest attack surfaces, most secure firewalls/border and best practice to stop traversal if there is a breach. Planning for the worst we need to make sure that if the unthinkable does happen we are in the best position to get the organisation get back up and running as quickly and safely as possible.
The conference looks to share direct experience of the consequences of cyber-attacks to help us understand what we can do to avoid the same. Institutions can no longer justify the thinking it will never happen to them; this conference will explore this belief and discuss how to mitigate and survive.
SustainabilITy used to be a buzzword a lot of people in the IT community nodded to and added as a section in tenders to just make sure it was covered. It hasn't always been a yardstick for the purchase and maintenance of kit but now should it be?
Today more than ever with climate change, the ever-changing political situation and energy prices we need to look hard at our IT estate and make sure we are making the right decisions for both our institutions and the planet.
This conference will look at all aspects of infrastructure, Data Centres, Cloud, Systems, HPC Networks and all points in between to see how we can best leverage sustainability in our IT estate, such as
Is a Data Centre on campus more green than cloud, do the numbers really stack up?
How can we make sure out kit has longevity and avoid forklift upgrades?
Are we all migrating workloads at quiet times to reduce power consumption?
Is choosing greener kit maybe not going to give me the equipment I need?
BYOD is it greener for people to use their own devices and reduce the amount of kit we have to buy?
The conference looks to share these ideas, question our current thinking on green initiatives and sustainability and see how we can all work together to save money, save energy and do our bit on climate change. We have speaking slots available at this conference - both main room sessions and breakout room sessions.
If you would be willing to share your experience with the UCISA community at this event, we would be grateful if you could complete the speaker proposal form.
Speakers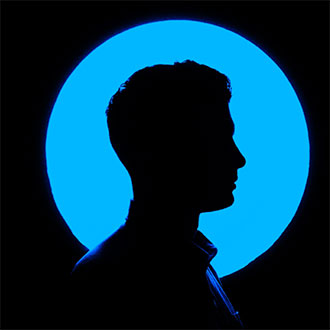 Paul A
NCSC

Jim Florence
Support and Operations Team Lead
Robert Gordon University

Mehmet Batmaz
Head of Infrastructure
Greenwich University

Dave Thornley
Head of Digital Architecture
Sheffield Hallam University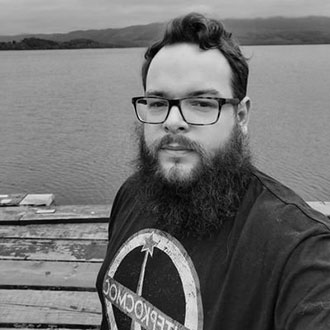 Alex Goffe
Head of Operations & Infrastructure
Keele University
More Info
Alex Goffe is Head of Operations & Infrastructure at Keele University, covering servers, storage, cloud, platforms and cyber security. The University is currently going through an exciting digital transformation where resilient & fit for purpose services are helping to drive the change to digital services.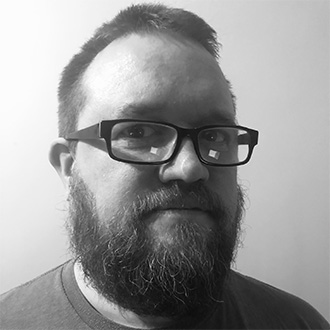 Matthew Jones
Infrastructure Manager
University of Huddersfield
More Info
Matt has worked as a web developer going back to the original web 1.0 dotcom boom at the turn of the century. Moving from there into systems administration, he now works in infrastructure management for the University of Huddersfield with an interest in Infras.tructure as Code and DevOps.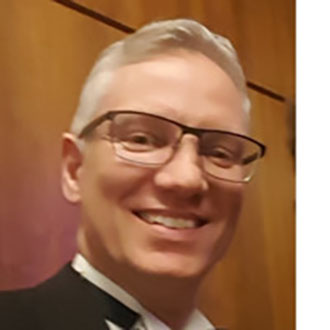 Henrik Brogger
Head of IT Service Delivery
Queen Mary University of London
More Info
Henrik has gathered his experience of IT from many sectors including Publishing, Tour Operating and Housing. Having worked in a variety of leadership roles encompassing service delivery, service management and projects, he is an experienced communicator at many levels. Henrik has spent the last 7 years at Queen Mary University of London building a successful Service Delivery and Operations department with a focus on business outcomes underlined by a culture of empowerment and achievement. He is a member of the UCISA Support Services Group, the RUGIT Service Management Group, an eager contributor to UCISA projects, including the IT Communications toolkit, and enjoys voluntary work, latest for leading tuition charity The Access Project. He is a keen architecture buff (having recently built a house to his own design) and loves a good cup of tea!
Other Info
Exhibitor Information
UCISA Group
Digital Infrastructure Group