Book via link below
Primary Sponsor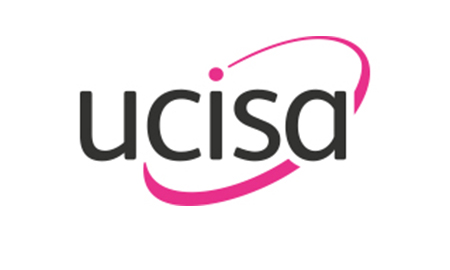 online 12:00 - 14:00
MS Teams
About the Event
Following the postponement of our Leadership conference in March, the agenda for which included our AGM, I am now pleased to announce that ucisa's fifth annual general meeting (the 'Meeting') of the Company, and the 27th Annual General Meeting of the association, will be held at 12:00 noon on Thursday the 11th of June online via MS Teams.
These are unprecedented times and we therefore wanted to take the opportunity the AGM presents to enable leaders at all member institutions to come together and look to the future, with a discussion under Chatham House rules about what that future may look like and the key issues that member institutions are facing.
I am therefore delighted to announce that, along with the business of the meeting, Rohit Talwar, Global Futurist and CEO of Fast Future will join us to provide insight with his presentation: Aftershocks and Opportunities - Scenarios for a Post-Pandemic Future and to help us think about what the shifts in the UK, post pandemic, could mean for higher education and the role of IT in particular.
Many of you will already know of Rohit but, for those who are not familiar with his work, the following testimonials may be of interest:

"I first heard Rohit speak over twenty years ago and what he predicted then shapes our daily lives today. Rohit works on the brink of thought leadership, challenging his audiences to look beyond their comfort zones and the result is an often exciting, frequently disturbing, glimpse of the potential future - where human, economic, societal and technological futures meet . A must-see for anyone involved in strategic leadership, technology or planning . " - Claire Priestley, ucisa Trustee and IT Director, City University London.
"I first heard Rohit speak at a CIO+1 event and his inspirational talk really opened my mind to the significant and important contribution future gazing makes to business planning. Using the power of data and an incredible insight, he is able to present fascinating concepts, notably around the impact of AI, and what that means for the human race. No one knows what the future holds but with Rohit's research, you have a great head start and a very entertaining talk!" - Stuart Brown, Director of Digital Technology at the University of Reading.

"Rohit has a natural dynamic presence and he is an engaging, entertaining speaker. His perception on who we are and how we operate today projected onto the future of what might be is essential listening for all business and technology leaders alike. He provides great food for thought on how we need to plan, get ready and deliver for the future demands and expectations of our customers. " - Norma Dove Edwin , former Chief Data Officer at BAT and CDIO at Places For People

As this event incorporates our AGM, it is only open to full member institutions and we hope that all of those institutions will feel able to join us and contribute to perhaps one of the most vital conversations ucisa has facilitated to date.
Kind Regard
Deborah Green
Chief Executive